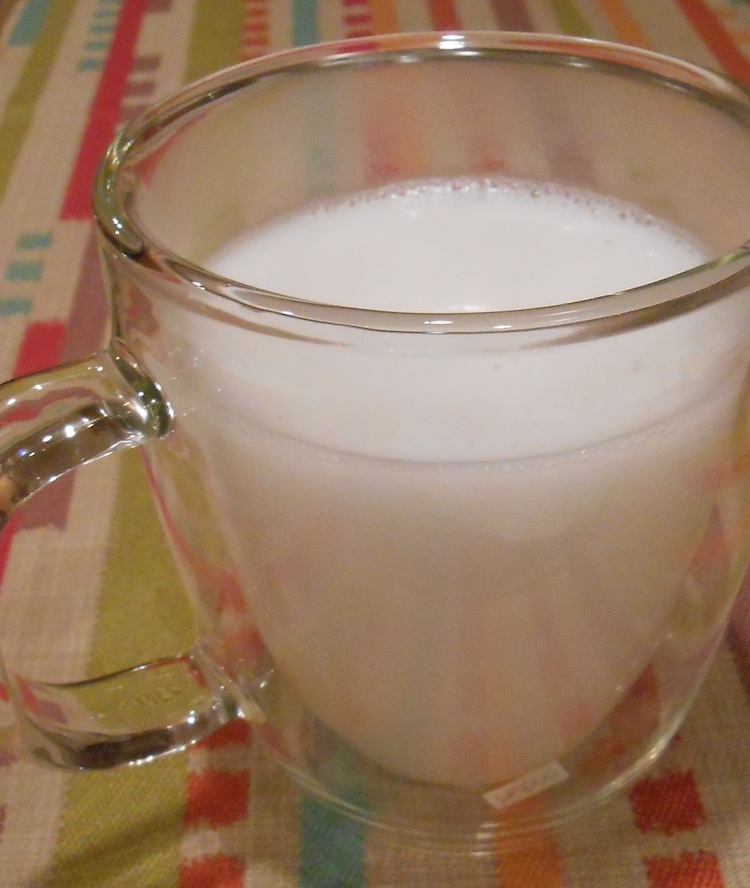 Home-made Coconut Milk
For years I thought I was mildly allergic to coconut, because most of the time I ate it, I'd get immediate and severe abdominal bloating. I love Thai curry, so sometimes I'd pay the price and order my favorite dish anyhow. But I totally cut coconut out of my diet a few months ago, because my food reactions were getting worse. When I started the Autoimmune Protocol (AIP) diet, I decided to put coconut on my challenge list. Why? I learned that many people react to the guar gum that is typically present in canned coconut milk, not to the milk itself… my hopes were high!
Coconut was the first food I challenged on the AIP diet, because I was not getting much in the way of healthy fats on my version of the diet, and coconut is a great source for healthy fats. And it turns out, I tolerate it just fine! I used plain shredded coconut to test, and to be sure, I tested it again after three days. If I ever try canned coconut milk again, it will be one of the few brands that don't have the guar gum I suspect was the culprit.
Recently I learned to make my own coconut milk. This is such a treat! It's easy to make, and it tastes fabulous, especially warmed up. Here's a simple recipe:
1 cup shredded coconut, or coconut "chips"
2 cups water, hot but not boiling
(ie: one part coconut, two parts water; make as much or as little as you want)
Place the coconut in a bowl and pour the hot water over. Let sit for about 30 minutes.
Pour the mix into a blender, and blend for quite a while; 2-5 minutes, depending on how thick you like your milk; the longer you blend, the more coconut goes into your milk. I like mine creamy.
Place a fine mesh strainer over a large bowl, with a piece of cheesecloth over the strainer.
Pour the contents of the blender into the strainer.
Take the edges of the cheesecloth up, gather the coconut into a ball with the cloth, and twist the cloth closed.
Squeeze as much liquid from the coconut as possible.
If you like, you can repeat the process with more hot water, using the same coconut and adding all the milk together at the end. This will depend on how thick you like your milk. I use my coconut once, and it comes out much like canned coconut milk. I like the coconut milk warm, so when I'm ready to drink it, I just reheat it in a pot and serve in a mug. Delicious and comforting! Enjoy!